Home Page>>For individual / cooperation who wishes to request work to artists
For individual / cooperation who wishes to request work to artists
At Full %, our goal is to expose artists as much as possible by posting their artworks and help them find more opportunities.
Questions you may have before requesting work to artists.
I want to request work, but how do I know what type of artwork they can provide?
What type of artists are available?
I want to avoid contractual issues.
I want to avoid complication of tax payment.
At Full %, you can browse artists' portfolios before submitting any request. This will help you decide who is suitable for you.
You can also browse their artwork on their introduction page.
Full % will make sure to help both parties to meet their requirements.
Full % will withhold tax, not the client. Thus, there is no need to worry about payment.
Rest easy! Full % will provide the followings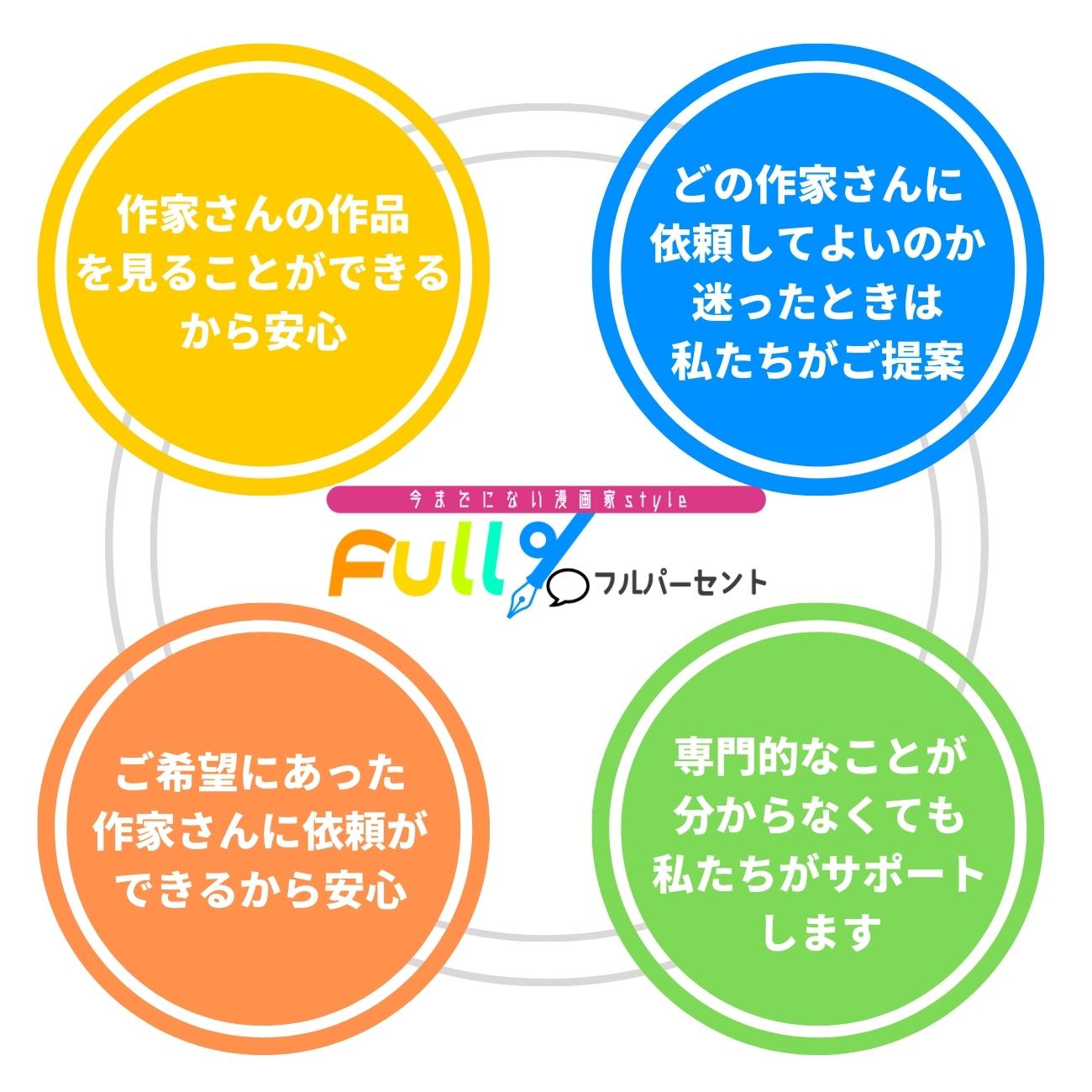 Those who wants to provide service. We can guide you.
Those who knows what they want, but not sure which artist can provide the service.
Once we receive your inquiry, firstly we carefully nominate an artist that accommodate your needs.
Then we will contact the artist upon your acceptance to proceed with their work.
Once the work has been completed, it will be submitted to you through Full %.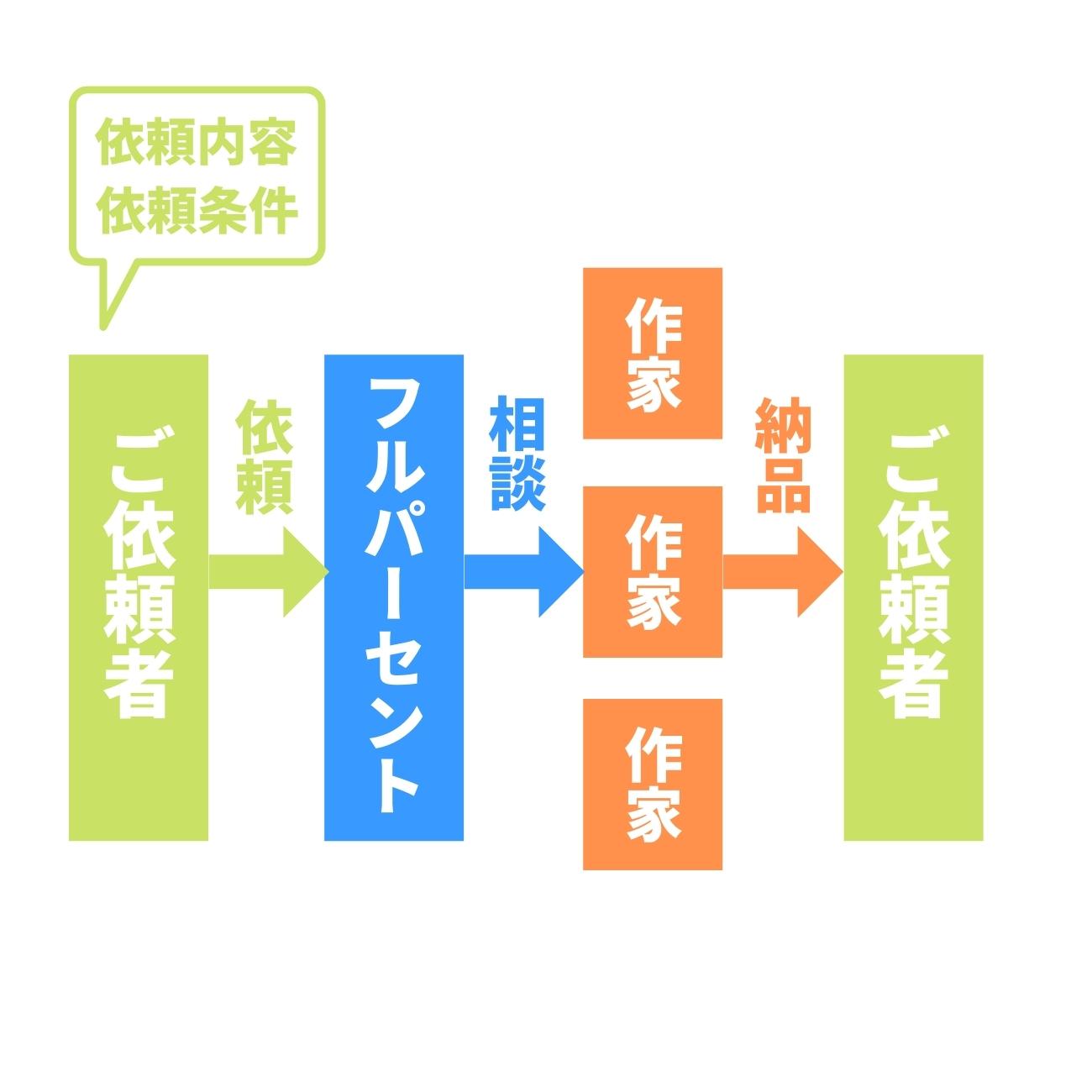 Those who wish to appoint an artist.
*How to request from Artist introduction page
Select "Long-term contract" or "Short-term contract".
We will contact your appointing artist, then will accommodate needs of both parties.
Process may vary for short or long-term contract, however we are here to help you match with appropriate services.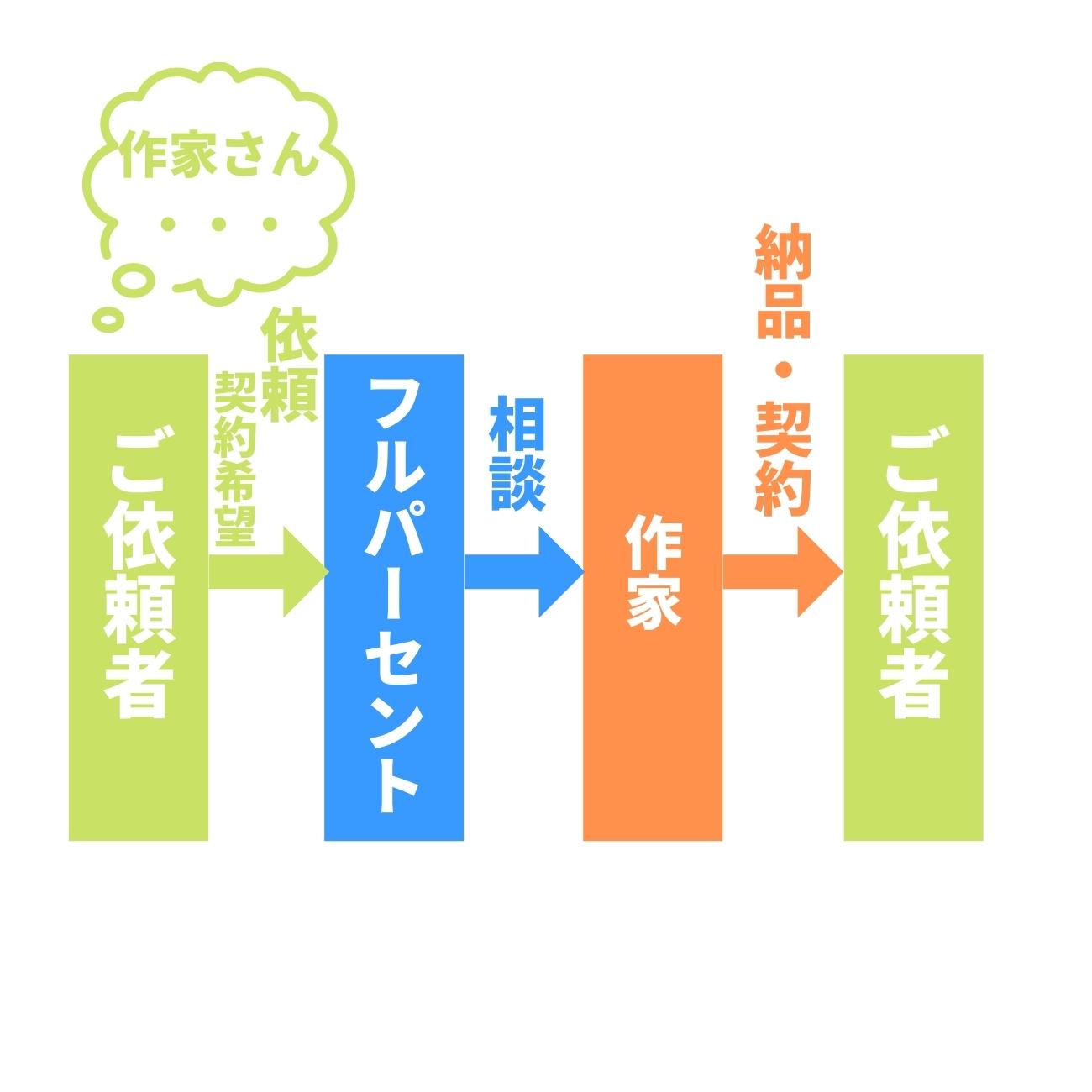 If you have any concerns or questions, please contact us at Full %.