Introduction of Evaluators
さくそう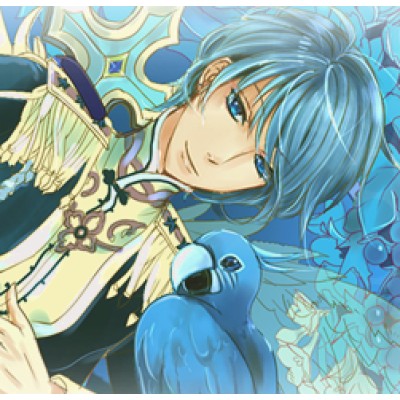 Self Introduction Comments
さくそうです。イラストレーター・漫画家をしております。イラストや漫画を見たり描くのが好きで、幼い頃から幅広くイラストに携わっていました。現在はイラスト・漫画のカルチャースクールで講師もしております。私は独学で描いていたのでいろいろな躓きや疑問点等感じたことがたくさんあります。そうした経験乗り越え今があります。 みなさんにアドバイスで少しでもお役にたれてればと思います。どうぞよろしくお願い致します。さくそう HP 興味があればこちらへどうぞ♪https://sakurasakura39.jimdofree.com/profile-1/
Conditions That Can Be Evaluate
絵や漫画は人それぞれ、感じ方や好みがあると思います。 個性を活かし、少しでもステップアップ出来ような指導を出来たらと思います。----------------------------------------■1話あたりのページ数 60ページくらいまで ■納期期間 4~7日(日曜は休み)早めに返信するよう心がけます。■講評結果 は 可 希望により 3段階で評価 ( 甘め → 普通 → 辛口 ) ■英語漫画 不可 ☓ ■下書き段階OK 但し、文字が読みづらいのはスミマセン--------------------------------------------
Fee
1,600Yen/Times(Tax in)
Cource
Step Up Cource
Genres That Can Be Evaluate
Basic Cource
Illust 
Step Up Cource
Illust  Action  Adventure  Romance  Love story  Horror  Suspense  Comedy  Science Fiction  Fantasy  Human drama  Documentary  Historical fiction  Business  Medical  Gourmet  Sports  Gamble  Crime 
Genaral Cource
Illust  Action  Adventure  Romance  Love story  Horror  Suspense  Comedy  Science Fiction  Fantasy  Human drama  Documentary  Historical fiction  Business  Gourmet 
Request for evaluates and other notes
Before requesting a evaluate, please select one story you want to request. If you have not selected it yet, List Of Posted MangaPlease choose the episode you want to request.
Manga is okay with private works. It will be visible only to the requested evaluators.
There are things that can be accepted by the evaluator, such as genre of the subject comic books, evaluates of drafts, etc. There are things that can not be accepted. For details, please see the conditions presented by the evaluator.
After receiving a request for evaluate, you will receive an email with instructions on how to proceed, so be sure to read through.
Search Evaluators (by genre)
Basic Cource

Step Up Cource

Genaral Cource
Only those who registered user and registered manga can request evaluate.

Please log in if you are a registered member.

Search Evaluators (by genre)
Basic Cource

Step Up Cource

Genaral Cource